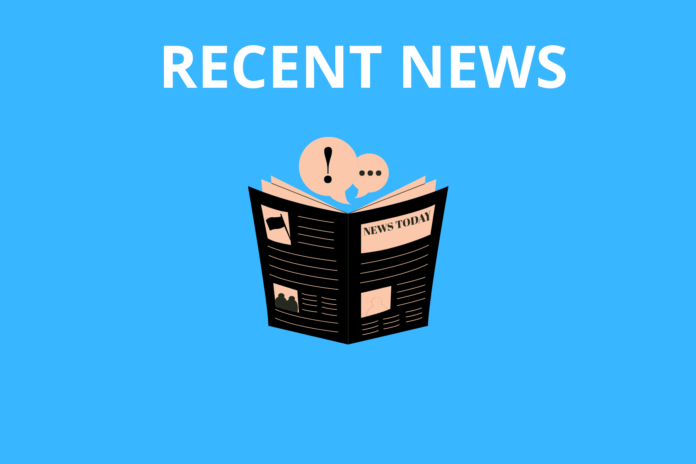 Recently, on 31.05.2021 Reserve Bank of India vide its Circular No. DOR. AML.REC 18 /14.01.001/2021-22 came clear on its stance about Crypto trading in India.
It was noticed that many Banks in India were warning their customers about trading in crypto currencies or flagging the customer's transactions related to crypto currency trading on the basis of RBI's circular in the year 2018 about the legality of crypto currency trading in India. And this demotivated many people to start or continue investing or trading in crypto currencies.
So, RBI through this latest Circular gave a clear guidance to the Banks and other regulated banking institutions about dealing with the customers investing or trading in Crypto currencies in India.
The detailed circular is as follows
"All Commercial and Co-operative Banks / Payments Banks/ Small Finance Banks /NBFCs / Payment System Providers
Dear Madam / Sir ,
Customer Due Diligence for transactions in Virtual Currencies (VC)
It has come to our attention through media reports that certain banks/ regulated entities have cautioned their customers against dealing in virtual currencies by making a reference to the RBI circular DBR.No.BP.BC.104/08.13.102/2017-18 dated April 06, 2018. Such references to the above circular by banks/ regulated entities are not in order as this circular was set aside by the Hon'ble Supreme Court on March 04, 2020 in the matter of Writ Petition (Civil) No.528 of 2018 (Internet and Mobile Association of India v. Reserve Bank of India). As such, in view of the order of the Hon'ble Supreme Court, the circular is no longer valid from the date of the Supreme Court judgement, and therefore cannot be cited or quoted from.
2. Banks, as well as other entities addressed above, may, however, continue to carry out customer due diligence processes in line with regulations governing standards for Know Your Customer (KYC), Anti-Money Laundering (AML), Combating of Financing of Terrorism (CFT) and obligations of regulated entities under Prevention of Money Laundering Act, (PMLA), 2002 in addition to ensuring compliance with relevant provisions under Foreign Exchange Management Act (FEMA) for overseas remittances.
(Shrimohan Yadav)
Chief General Manager"
As it is very much clear from the above circular that the RBI's 2018 circular was set aside by the Hon'ble Supreme Court of India vide Writ Petition (Civil) No.528 of 2018 (Internet and Mobile Association of India v. Reserve Bank of India) on 04th march 2020, and hence citing the said circular by banks and other institutions to warn their customers about the Cryptocurrency trading is invalid.
However, the RBI has asked banks to continue to carry on customer Due Diligence through KYC's and other modes.

The Catchnote of the Supreme Court's Judgement as cited supra :
…… The position as on date is that VCs are not banned, but the trading in VCs and the functioning of VC exchanges are sent to comatose by the impugned Circular by disconnecting their lifeline namely, the interface with the regular banking sector. What is worse is that this has been done (i) despite RBI not finding anything wrong about the way in which these exchanges function and (ii) despite the fact that VCs are not banned. 6.172. As we have pointed out earlier, the concern of RBI is and it ought to be, about the entities regulated by it. Till date, RBI has not come out with a stand that any of the entities regulated by it namely, the nationalized banks/scheduled commercial banks/cooperative banks/NBFCs has suffered any loss or adverse effect directly or indirectly, on account of the interface that the VC exchanges had with any of them. there must have been at least some empirical data about the degree of harm suffered by the regulated entities (after establishing that they were harmed). It is not the case of RBI that any of the entities regulated by it has suffered on account of the provision of banking services to the online platforms running VC exchanges. When the consistent stand of RBI is that they have not banned VCs and when the Government of India is unable to take a call despite several committees coming up with several proposals including two draft bills, both of which advocated exactly opposite positions, it is not possible for us to hold that the impugned measure is proportionate. Therefore, in the light of the above discussion, the petitioners are entitled to succeed and the impugned Circular dated 06-04-2018 is liable to be set aside on the ground of proportionality…..

Thus with the above circular and judgement of RBI and Supreme Court Of India respectively the people investing or trading in cryptocurrencies have got a great sigh of relief.
The circular has thrown some light on the Central Govt's / RBI's intention for Legalisation and regularisation of trading or investing in Crypto Currencies in India.