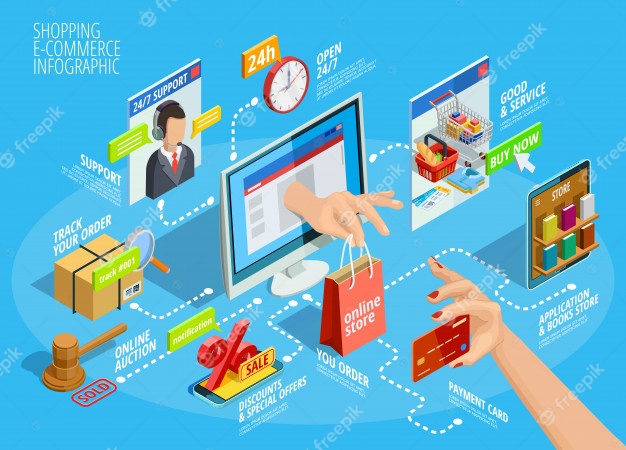 Most business owners and professionals wish to achieve skyrocket sales and exceptional customer service. Do you have a growing number of orders that are not fulfilled on time? How would you decide which shipping aggregator is best for you if you did not know how to identify it? To optimize logistics operations for your business, you must evaluate your current shipping service provider. Any eCommerce business can achieve its daily goals through the implementation of efficient shipping and warehousing operations. It's time to achieve your business productivity and product shipment goals by having similar systems.
Whenever you are doing business online, you are going to receive bulk orders today but a lesser number of orders tomorrow. In order to increase the success rate, business owners offer innovative services and innovative products. Also, some people like to compare their steps with potential competitors by looking for low-investment businesses.
Bulk-order businesses rarely get a grace period for delivering their orders, which can affect their relationships with clients and eventually their reputation in the market. When online sellers work with a shipping aggregator offering comprehensive logistics services, they can make sure their products reach their customers on time at a competitive price. Companies can make a huge difference in the shopping experience of their customers by utilizing the advanced technology of these logistics providers. Taking a closer look at logistics aggregators, let me explain how they can benefit your business.
What is a Shipping Aggregator?
In order to optimize the logistics of online sellers, Shipping Aggregators or Logistics Aggregators are generally partnered with multiple courier companies. Among other features, NimbusPost is a company based in India that offers high-quality courier services at the lowest cost.
In order to provide multiple courier options, shipping aggregators partner with third-party courier companies. A written agreement between business partners or associates is required, regardless of the type of industry. To protect clients from losses and potential fraud, shipping companies should do the same.
Why do you need a shipping aggregator?
A local courier company cannot fulfill your requirement within a reasonable budget if your business gets 500 to 1000 orders a month. You can get multiple options for couriers through a shipping aggregator at this point. Further, shipping aggregators add these features and advantages to e-commerce firms:
Pin codes reach a wide audience
E-commerce channels and marketplaces are integrated with APIs
India's most reliable courier partners at your fingertips
Fast shipping reduces RTO
A single platform for managing multiple carriers
The ability to pay in multiple ways
Charges for shipping that are competitive
Remit CODs quickly
Does an eCommerce business need a shipping aggregator?
Over the past 10 years, logistics has developed rapidly. Shipping aggregators are, therefore, new courier terminology, but they are deriving from a number of processes. You can obtain a mailbox of courier partners from logistics aggregators. Meanwhile, some aggregators, such as NimbusPost, offer warehouse and distribution services.
With the help of a shipping and aggregators, your business can achieve the goal of fulfilling orders at the highest level. Additionally, shipping courier services enable businesses to focus on their current NDR. As a result, you won't have to deal with Return of Origin (RTO) losses.
There are many advantages to using an aggregator!
The advantages of logistics aggregators are well understood now that you know how they benefit your business. There are various ways in which Indian shipping companies can help resolve your underlying shipment problems.
The reach of a shipping aggregator platform is wide even if your existing courier company doesn't deliver to remote areas. By using a shipping aggregator, you can grow your business or reach remote areas at low prices.
Choose between an unlimited selection of integrated couriers on the shipping aggregator's platform. To match courier partners, the interface filters the search according to specific needs. Additionally, it shows results based on delivery and pickup locations.
Marketplaces and websites can be integrated with shipping aggregator APIs. Your site is registered with the API platform and orders are synced directly.
Redirecting or reprocessing return orders through an aggregator platform is how you handle return orders. If your pin code is not accessible, your product delivery will be unsuccessful.
With logistics aggregators, you have access to a multifunctional platform that manages the return and forward processes at one location. Aside from that, you can process orders instantly without any assistance.
Shipping aggregators offer a variety of payment methods, including prepaid and cash on delivery. You can work with courier aggregators to ensure your business is successful and to collect multiple payments.
There is no no-cost setup platform for most logistics aggregators who have warehouses and storage facilities. You pay for only shipping charges in this manner, and shoppers' e-commerce experience is improved.
The fulfilment services offered by some aggregators include inventory management capabilities. Bulk orders can be located and managed instantly there.
Platforms for shipping aggregation with more features!
An aggregator platform analyzes your search and suggests logistics partners that meet your needs. Furthermore, the platform analysis includes performance metrics such as delivery performance, pickup location, and COD remittance.
Consolidating COD remittances from local courier partners can be difficult, as it is difficult to maintain finances and customer orders. Shipping aggregators, on the other hand, generally highlight weekly or monthly COD remittances which make managing finances and improving sales easier.
Several Indian shipping aggregator platforms are powered by artificial intelligence and are data-backed. Your business decisions will be more informed and your customers will be happier.
Managing and balancing your orders, sales, revenues, and profits is key to your business' success. You can make better business decisions with the help of shipping aggregators, who give you detailed shipment analytics.
Using Courier Aggregators' automated NDR reporting, you can reduce processing time for undelivered orders. Consequently, you can save 10%* or more when ordering RTOs. This (T&C) applies.
An aggregator for shipping is required?
In the upcoming decades, there is no hint of a decline in the shipping service industry. Thus, working with a courier aggregator is a wise decision. It is possible to ship across 27000 pin codes across India through NimbusPost, which offers sophisticated connections to leading courier partners. With an aggregator assisting you, you can now reach out to the remotest areas.