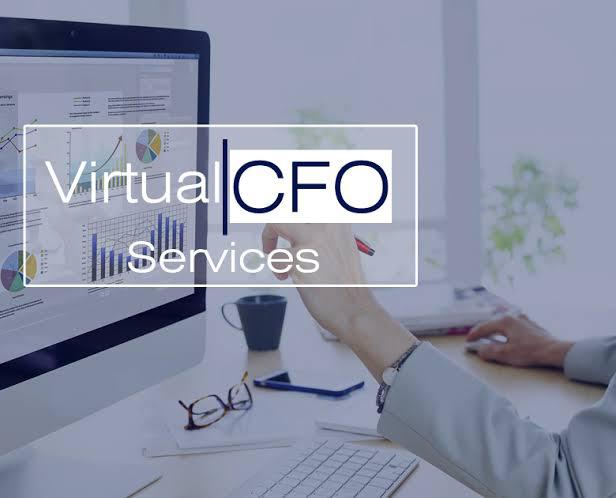 What is Virtual CFO?
Virtual CFO (or vCFO for short) stands for virtual Chief financial officer. A virtual CFO is an outsourced service provider offering high skill assistance in financial requirements of an organization, just like a chief financial officer does for large organizations. A virtual CFO may be a single person or an entity.
But instead of delivering those services in person, as a full-time employee, the virtual CFO works remotely, on a contractual,part-time schedule.
Why does one need a Virtual CFO?
If you're launching a startup, there are a number of roles that you need to fill straight away such as CEO and marketing manager. Many startups choose to leave the job of hiring a Chief Financial Officer, or CFO, until later.
This is where hiring a virtual CFO could make a lot of sense for small companies.
Growing your company's revenue is a beautiful thing. There's no feeling quite like the one that comes with hitting a financial goal that's long been on your horizon. But reaching new revenue levels also comes with growing pains.
If you've hit that point, now the business needs a financial executive. But at this stage it's also highly unlikely you can afford to hire a full-time CFO.This is where there is a Role of Virtual CFO services where you can balance out the cost and at the same time enjoy the benefits of professional consultation.
If you've got a full-time CFO then you're already in safe hands. A virtual CFO isn't going to offer anything you don't already have. If you're lacking a CFO, however, then hiring a virtual CFO comes with a number of benefits.
Some Nuts and bolts of Virtual CFO includes:-
Broad Expertise
Greater gain Access to Their Contacts
Better return on your investment
Customized service based on your needs and budget
Someone to grow with you
Deep industry knowledge, diverse financial expertise
Technology and resource recommendations
Rebuilding balance sheet
Enhance financial processes
Virtual CFO services are provided to the businesses who have not appointed an in-house CFO (Chief Financial Officer). In the present scenario, many challenges are being faced by the organizations in terms of growth, financial aspects, accounting as well as management. For this a designated position is required to be appointed who can be primarily entrusted with managing the financial risks, company valuation and reviewing the various KPIs relevant to the Startup or SMEs.

Thus a virtual CFO shall be there to meet the challenges effectively by providing the financial and professional advice, analysis and support to the management.
As a young, growing business ourselves, we understand what you're going through. We have the experience and the tools to help you stay in control of your finances, improve your cashflow and keep investors happy.
So, if your foggy understanding of your business's financials inhibits and your ability to make decisions, working with a virtual CFO may be a good idea.
To take the first step in exploring a virtual CFO relationship, schedule your virtual CFO consultation with us!