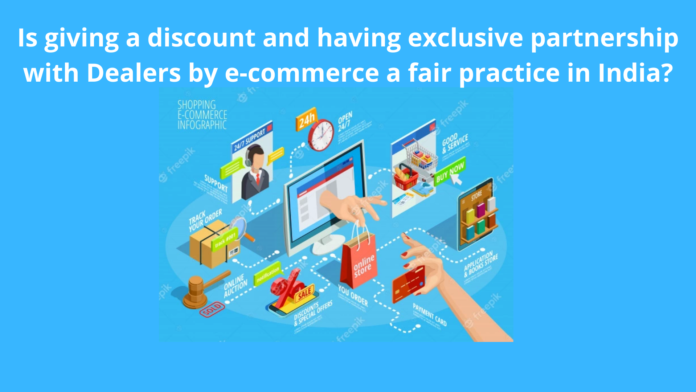 Background
Recent judgment of Karnataka High Court to allow Competition Commission of India (CCI) to conduct an inquiry into practices of Amazon and Flipkart have been pronounced. The e-commerce giants had challenged the order of CCI passed under section 26(1) of the Competition Act in January, 2020.
The section states that the competition commission may inquire into any alleged contravention of the competition act if it receives any complaint from any person and if it deems to be necessary.
The commission had received a complaint from Delhi Vyapar Mahasangh (DVM) to enquire into the practices of the e-commerce giants as they alleged that the e-commerce companies are giving preferential treatment to various dealers.
The Karnataka High Court gave an interim stay on the order of CCI. The CCI then challenged the same in Supreme Court in which Supreme Court ordered the Karnataka High to decide on the CCI's order. Then on 23rd July, 2021. Karnataka high court dismissed the appeal by Amazon and Flipkart by saying that if the e-commerce giants believe everything to be in law then they should don't be afraid of the inquiry.
What does the law states?
According to section 3(4) of the Competition Act there shall be no agreement in which the dealer has an exclusive sale agreement or exclusive distribution agreement or refusal to deal.
What the petitioner had to say?
The petitioner has alleged that these e-commerce giants have exclusive deals and agreements with suppliers especially with smartphone companies and tech companies ( For eg. One Plus phones are only available on Amazon), these giants use their dominant position to abuse competition in the market.
Secondly, due to search bias the e-commerce giants favor certain seller on others. The idea of the competition act is to eliminate the ant-competitive elements by ensuring that visibility for all sellers should be the same.
Defense by E-Commerce Giants
Amazon and Flipkart before the court argued that these are all only allegations and that there is no agreement with the sellers for the same. CCI have not shown any written and tangible proof why the inquiry must be conducted. If the seller wants to picks any platform on which he wants to sell his product he should be allowed to so the same and it should be his choice if he opts to not sell it on any other platform.
Moreover as the searches are concerned these searches are based on our logarithm which includes the personal traits of the customers including their preferences like price, colour, estimated time to deliver etc. For eg if you will search masks and PPE kits you will get the ones which will deliver it to you the fastest. The online marketplace by design is an instrument to promote competition in the industry.